American Dental Concepts, Voorhees Complaints & Reviews - Scamming for unnecessary services

American Dental Concepts Contacts & Informations

American Dental Concepts

Scamming for unnecessary services

Complaint Rating:

Contact information:
American Dental Concepts


2 Sheppard Rd.




United States


Phone:

856-751-6546


americandentalconcepts.com


I went to American Dental Concepts because one of my teeth wasn't feeling right. I wasn't in any sort of pain but I wanted to have it looked into.

When called the office, they asked when I would like to come in so I told them I'd like to come in whenever they had an opening. They gave me a fast appointment (next day) and I learned when I showed up that they were billing the appontment as an emergency (which this clearly was not).

They performed a full exam and also took a complete set of x-rays, however, the Dentist could not find anything wrong in the area of my mouth I was mentioning. They pointed out that it had been a while since my last cleaning so they were recommending that I have a full-mouth, below the gumline scaling and that insurance didn't cover the majority of the work. They gave me the cost-breakdown on my way out and told me to go home and give some thought about the proceedure.

48 hours later, I called the office and mentioned to them that the tooth was still feeling odd and I was starting to get a dull ache. The person who answered the phone told me that I would continue to experience pain until I made arrangements to have the full scaling done by them. Not wanting to take the opinion of a front-desk person, I asked them to consult the Dentist. The receptionist came back on the line and told me the Dentist wanted me to make an appointment with an Endodontist so I could have re-treatment of a root canal. (Note: The Endo is not part of their office.) When I questioned how a diagnosis just changed from a cleaning to a root canal re-treatment, I was told nothing other than to call the endodontist.

I was able to get an appointment at the Endo the next day and he took an x-ray of the tooth and showed me where I had a significant infection which would require a root canal re-treatment and couldn't believe the Dentist did not see it. I asked if this was attributed to any need of a scaling and he told me if I had gone through with starting a scaling (which in his opinion I didn't really need, anyway) I would have been in big trouble.

After the root canal was finished by the Endo, I had to make an appointment for American Dental Concepts to finish the process. They informed me I would need to have a new core, post and crown on the tooth the Endo just worked on, however, they would not begin the work until I completed the full scaling, first!

Through my insurer, I changed to a different primary care Dentist and had another set of x-rays performed. I was advised I had a perfectly good core and post in the tooth already and the only thing I should have done is get a new crown on the tooth (because the Endo had to drill through it). They also confirmed there was no real need for a scaling to be perfomed any time soon.

I'm glad to be done with American Dental Concepts. Their business practices are suspect and their front-desk receptionists are rude. Not to mention it can take several calls to the office before someone will answer the phone DURING business hours.

Comments
United States
Dental Services

More American Dental Concepts complaints






Comments

Sort by: Date | Rating

PLEASE, HOLD JUDGEMENT UNTIL YOU HEAR THE FACTS.

We are at a disadvantage here since we don't know who our accuser is. With hundreds of satisfied and happy clients spread across U.S and internationally, even if we could guess who you are (which we don't) we would not reveal your identity without your consent.

If you elect to identify yourself and give us permission, we will gladly retrieve and post your records on this site along with actual facts. This way all those people you were trying to reach can judge for themselves having all the facts.

If you choose to remain anonymous, then we will only be able to respond to a hypothetical scenario.

So let's recap your alleged story. You supposedly signed up for a website and other value added packages on your plan. We believe that you made an informed decision and only then signed up.

As far as SEO is concerned, we can provide you with custom reports, for any time duration that you wish to see, to get a better understanding as to how far we had tried to Optimize your website.

As a company policy, we do not require Authorization Code of domains from our clients. We recommend them to make changes if any. Only if a client has difficulty in doing the needful or, are unhappy with their current host/registrar, they request us to manage/ transfer their domain name over to us so that we can perform the needful task.

Finally, about the stopped answering calls, we are reachable at all time on the below numbers:
1.877.SIVA SALES (1.877.748.2725)
1.877.SIVA SUPPORT (1.877.748.2787)
1.888.SIVA WEBSITE (1.888.748.2932)
1.888.869.9980
951.808.1716
951.808.4959 (Fax)

And these numbers are also listed on every page of our website.

In our conclusion: The above post doesn't hold any value unless the accuser has relevant evidence regarding the accusation and is willing to come out in the open and prove it.


Customer Grievance
Ontario, California
U.S.A.

I also have had numerous problems with American Dental in Deptford, NJ. The front desk is very unprofessional and just plain ignorant. I can't count the number of times that I have been hung up on. I have made a complaint to corporate but still am treated terrible when trying to ask a question or make an appointment.

I have had regular dental checkups every six months my entire life. When I moved to Philadelphia I found a new dentist right away, and I unfortunately chose American Dental Concepts. After my cleaning the dentist came in to check and asked how old I was. He acted concerned when I told him my age, telling me my teeth looked much older. I have always received compliments from dentists regarding my healthy teeth, so I was a little surprised. They also recommended I get the "deep cleaning" which was not covered by my insurance. After speaking with friends and neighbors who also used ADC, they were all told they needed a deep cleaning! Thankfully I declined.

I also used "The Orthodontists" which is another company but operates out of their office. In trying to make a very important appointment with the Orthos, I left a message with the Dentists, only to find out the message never got relayed. It is a wonder this place stays in business with so many incompetent scam artists running it!

I am also having problem with American Dental Concepts in Voorhees, NJ. They have been reimbursed by my secondary insurance over 6 months ago and still have not reimbursed me. I suspect that they hold the money for 6 months to gain interest. I am filing a suit against them in small claims court and am inquiring about a class action suit because I know for a fact that others have had the exact same issue with them

I recently went to American Dental Concepts for a check-up and cleaning. The dentist took x-rays saying that he thought I may need a re-do root canal under my temporary crown, but he wasn't sure so he referred me to an endodontist as well as an ENT doctor. I went to both, they took x-rays and both said I didn't need root canal. When I returned to American Dental Concepts, funny thing, I had to explain everything that the 2 previous doctors told me. Instead of him calling these doctors and touching base with them about his patient, referring to me, he asked me how my visits went and proceeded to put the crown on. Well, I have been having big time problems ever since he placed this crown on. He keeps on telling me that it needs to be adjusted and come back to the office to get it filed down. Well how many more times do I have to go back to get it filed down before there isn't a crown left at all. Another thing is I had a crown placed on several years ago, I never, never, never had this experience before. None of this adjustment bullshit that I am experiencing now. I think he is a poor qualified Asian dentist who doesn't shit from a hole in the wall. He better get this right because if not, I'm reporting him to the Better Business Bureau and I'm not paying any more money. Chinks are greedy anyway so he is out to get more and more and more money. NOT HAPPENING!!!

I recently went to American Dental Concepts because I was having sensitive teeth.They told me I have several cavities that needed filling.After they did the work I have had nothing but problems.I am in severe pain and went back for an emergency visit. The Dentist checked and said I had an impacted wisdom tooth however it hurts is a chance that they filled not my wisdom tooth. I will not go back there I will try to find another dentist. I have never had any problems until I went to Modern Dental Concepts.The receptionist are very rude on the phone.



Videos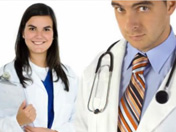 Latest Groups
Today's Mess-Up Photo