Share with Others
Recently Discussed Complaints
Consumer Tips & Tricks
Latest News & Stories
Latest Questions
Allied School Complaints & Reviews - Scam and cheating

Allied School Contacts & Informations

Allied School

Scam and cheating

Complaint Rating:

Contact information:
Allied School


United States


alliedschools.com


I enrolled in the medical billing division of this school. I was extremely disappointed with the course material. It was out of date and full of discrepancies- everything from numbers transposed to incorrect information.

The customer service, or student service, reps were, for the most part, very unprofessional.

When I decided to cancel my enrollment and opt for a refund I found that they do not honor the written agreement for refunds. The refund policy is stated in the student handbook and on the companies website. However, they claim that at the time you receive your RMA number you are told that there will be additional charges deducted from your refund amount. Apparently, now that I have received less than half of what I expected according to the written policy, I find that I am also being charged for damaged and used materials. The written policy gives a very simple calculation for refunds. After the final calculation it states that this will be your refund amount. There is no mention, on the web site or student handbook of any additional charges, yet when it comes time for the refund- surprise!

I do not recommend this school for their inaccurate text books and unprofessional dealings.

Comments
United States
Education





Comments

Sort by: Date | Rating

Thank you sooo much for giving this complaint online! You just saved me $318 dollars! I have been looking into online schools to get my real estate license, and saw Allied Schools. It seemed not too pricey and very up to date, I immediatly got a RED FLAG... when...I put my husbands phone number down(an old one that is turned off and we dont use), since I didn't want sales people bothering me at my home, and then ALL OF A SUDDEN, a sales rep called my home number...I was thinking what the heck, I never listed my home number..I thought odd, but was still interested because of how the websited appeared and said how great the school was, until I did my research and saw you complaint as well as others. thank you!!

Sincerely!

I also called Allied Schools inquiring about a CPM certification and was instead pressured by the sales rep to buy the broker program which cost twice as much. I was also told by this sales rep that I would receive a full refund if I changed my mind minus shipping as long as I did not log on and take any of the courses. Low and behold when I returned the materials they kept $200 of my money only refunding about half of what they were suppose to claiming the materials were heavily used and CD was scratched. That's strange, I never even read a single word from any of the books or used any of the CDs and I never even logged on to the website, so the materials just sat in a box and I live by myself. So it must of been a ghost! Right??? NO. They are crooks and please take my advice and save yourself the headache of ever having to deal with these people. After disputing this with my credit card company 3 times over a 1 year period with no results, I finally resorted to reporting them to the BBB, but this was only after the 50 phone calls to them possibly talking to everyone in their billing department, management and various sales rep repeating endlessly to each person over a period of 1 year did I get nowhere!!! Apparently reporting them to the BBB got them to finally allege they would give me a refund if I retracted my case and say the dispute has been settled. I have yet to see a check!!! They are the spawn of the DEVIL!!! Save yourself and don't bother with them.

I asked several times for explanations for outdated material, old rules and errors in the grading process. I also asked why the exam covered items not addressed in the course lessons. Their response was to just "try my best." I also wanted to quit and was told I would not receive a full refund in the beginning. So of course I continued and now I know better. Have you noticed the website promised a complimentary student assistance well that is not what I received my first five calls. I questioned the relevance of certain material and if more practice material was available. Their response was "to do my best." Unfortunately my best is what I was trying to do but it was quite impossible with the resources given. Please don't go to this school they are all smiles and welcoming attitude until they get your money. Then you'll be lucky if you get in touch with the right person within a few phone calls. This school is outrageously priced without good reason!

They must have changed since I received my CPM in 2005. I had no problems, the information was up to date, service was great, I even received the CPM certification within 2 weeks of completing the course. I am sad to think they have gone down hill. Must be the greed getting to them! Shame on Allied for going in the wrong direction!

2011 books are up to date, just received everything a month ago. So far so good, this is on the billing side.

2011 updated and correct. Maybe things are different on medical side.

Well Allied has some very bad practices and are often used by military personal because they accept our exemption. So the military magically pays 4500 for classes that an individual would pay 300 for, upon withdrawing from the school they still billed the military even after I sent in documents that i was deploying. After 4 years now they report that i didnt withdraw causing the military to recoup 4500 dollars from me directly! This is a scam and they should be ashamed at how they use the military, hopefully if enough tropps stand up the military will see this is just a scam.

Hello - I just completed the MLO course for the National and FL state education requirements and exams. Allied is terrible in the area of communication, whether it be with the assigned instructor or student/customer service. The instructor would NOT answer questions related to why points were given or taken off for a class exercise or quiz. The worst problem in my opinion is that the Exam Prep reviews have a very high percentage of INCORRECT answers! The explanation of a supposed incorrect answer actually contradicts the answer! Very sloppy attention to detail. I did pass the course and satisfied the pre-licensing requirement, but with so many inaccuracies, I must urge people reading this post to keep searching for a more professional learning experience.

it seems like every tI'me someone doesn't get what they want they blog a bunch of crap slandering companies. I've seen it a lot. i signed up for allied real estate and failed to pay them after starting the course then i changed my mind and wanted to do a different class. then changed my mind again. for two yrs i jerked around no matter what they helped me achieve what i needed to do. in order to reinstate my classes two yrs after blowing them off they worked in discounts (as a favor) to off set the down payment i made in the beginning. it would be too difficult to explain how difficult and irresponsible i was. but with a good attitude i was able to work it out and am now finished with my classes. i highly recommend allied if you want complete flexibility over your classes. i took the whole thing from my cell ph at Denny's. i cannot I'magine anyone else bending over backwards to see me succeed they went far beyond any reasonable expectations. if you are considering them ignore all these disgruntle retards that never learned you catch flys with honey. i guarantee you these people complaining are peoplee who screwed off like i did and instead of being humble about it and asking the great people at allied for help they probably tried to bitch their way to get their way like so many self ritous asshole these days. i finished i do not believe in fact i know i would not have anywhere else. i am too lazy to type this correctly. i cannot begin to tell you how easy it was and how great these people were no matter how much i screwed off i am forever grateful and ready to make some money. if you are not a self learner if you are a sheltered spoiled brat who has been trained by your parents to bitch your way through life then nothing is going to work for you but if you want to take your real estate classes at your own pace and do it from your lap top and cell ph with a money back guarantee from people who care more about you passing than you do...guess what allied kicks ass cant recommend it enough. if you need someone to pamper your little ass well good luck i love allied i will take more classes and i really appreciate them working with me so much through a divorce custody battle and adhd!!! if you have a problem with allied you probably belong on your couch watching reality shows rather than liveing reality. i hope someday companies can sue assholes slandering their companies. anyway I'm a student i just finished the classes and am doing the prep now which by the way they just gave me an extension on today after i blew it off for the 90 days thanks daisy you rock like i said these guys are awesome I'm so add and stuffs been so hectic i wouldn't have made it with anyone else and would have wasted a lot of money.

On July 2, 2012, I enrolled in to Allied Business Schools, Inc, for there Real Estate Rehabilitation program so that I could re- enter into the work force with a new career in mind. I have a very long history of Home Improvement construction and also became a Home Inspector in 2004. I know a thing or two about real estate, or course this was a whole new loop into the profession.
While taking this course, which was unit chapters and test reviews, you would have to score 70% in order to move on to the next testing, which was find with me until, I stated to notice that the questions that I had answer wrong, which I started writing down for my personal corrections, where being answer wrong again after writing the corrections down on paper. I emailed my school adviser and explained the problem and she said she would look into the matter. The schools reply was, they would look into the matter and get back to me, which they didn't until I complained again about the same problem.
I finished my chapters and reviews and now it was time to Pre-test for the final test school exam. I took my time and wanted to get this right. When I did decided to take the exam, the exam questions had questions that were not in most of the study guide, they were questions that were never reviewed in the pretest questions, most with no relations to the exam. Needless to say, I failed the exam, with a lot of disappointment. So, I once again, I contacted my school adviser and explained my issue and she noted I was clearly upset.
Once again, I went to study my outline given by the school and reviewed all that was allowed by the school. In one of my conversations with my school adviser, she admitted to me that YES!, the schools computer program was flawed and that they, the school, tried to fix the problem BUT, it seems the problem still remains……
Knowing this, I still re-tested my finial school exam again!...and of course, I failed the exam again…my red flag was, my score was one point more than my last exam score…how?, different questions and answers….something is not right here….
I emailed my school adviser again and ask to review the failed school exam for myself, I was told that the adviser would go over the test with me but I was not allowed to review it myself!, when I ask why, I was told it was the schools policy…. I had many questions about this testing, only to be told to trust them that everything was ok now and that they told me the truth!
Now, I am HOT!, after hiding the fact that I was leaning from a computer system that was knowing flawed in there school system, when they should of not allowed me to enter into the program until they had the system corrected!. I ask to see the work orders for repair of when where and so on, the many requests where just set aside which meant nothing to them so, think twice here….
Can you trust a school that allows this type of action!

I bought the newest real estate exam cram, August 2013.

It is horrible!

They changed it around so the broker cram is no different than the real estate cram.

It's all the same identical information for both!

Sherry Schindler Price is the instructor for the California side and skips around and does not do much for helping you. She reads everything and gets off track and you can not find where she is and so, therefore, you are trying to find where she is in the text and miss a lot of what is being said. I have to stop the DVD and read it several times after she gets her explanation in.

I don't know why Dwight Norris is not the instructor for their new cram course but I want him back!

No one does the instructing better than Dwight!

I DO NOT KNOW DWIGHT, EITHER!!

Not worth the money!!

The real estate cram is no different than the broker cram. HUH??? Should be!!! Used to be a few years back!!! I brought this to their attention before the test because I thought they sent me the real estate license cram instead of the broker cram and they told me it was the same exact material!!! I did not pass my broker test because of the study material. I had 100% on their test from the book and got to Sacramento and none of the their test material even came close to what was on that actual test. It is ridiculous to follow because the most of National stuff contradicts the California stuff. In California, you have to be very precise in how they want that material delivered. You cannot expect state test result percentages to be very high with this new system. I for one am disappointed with Allied for cutting corners.

Stay away from this School ! ! ! ! ! ! ! ! ! ! ! ! don't waste your money. It can't be a coincidence to have so many complaints.

I had a positive experience with Allied School of Real Estate. Their Real Estate program offered flexibility and the materials were current, reliable and accurate. I compared the materials I received to a friend of mine who enrolled in a different school. I felt the value I received from Allied was money well spent. The Real Estate prep test were comprehensive, and offering both online modules and practice exams using the book.
I passed the CA Real Estate Exam (which I am told is more difficult than any other state) in my first attempt! I was excited to start looking for a company and a mentor to begin my real estate career. I chose to specialize in commercial real estate - retail leasing. And have been gainfully employed the last two years. Just like anything in life, you get what you put in.



Videos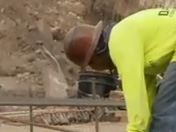 Latest Groups
Today's Mess-Up Photo