Share with Others
Recently Discussed Complaints
Consumer Tips & Tricks
Latest News & Stories
Latest Questions
Allied Home Warranty, Houston, Texas Complaints & Reviews - Home Warranty

Allied Home Warranty Contacts & Informations

Allied Home Warranty

Home Warranty

Complaint Rating:

I have paperwork stating from three contractors that the problem with my ac is not that it needs cleaned but the air handler has rusted and needs replaced. The contractor you sent to my house today was a joke and he told me if I paid him 500 to clean the unit then he would submit what was really wrong with the ac and get it replaced. Either way I have enough evidence against your company to support the fact that I say your a liar and you are just avoiding to cover a service I purchased. You are the one who has been rude to my wife and I so don't tell me how to act and contine to provide the worst customer service known to man. I have posted the truth about you, your lousy small package you say you have, horrible staff, and false sense of security you promise to your customers. From what I read many people say the same thing as I do so this must be a habit for you and you should seek counseling or better yet a new job. I'm glad you cancelled the policy becuase I don't need to pay for a service that simply doesn't exist but in your fantasy world, your still liable for my claim since I filed it under the time of my allied coverage other than that I need a full refund on all properties starting from day one! I will pay for the ac repair out of my pocket from a reputable contractor then will file a civil case against you for all the time you wasted of mine as well as show all documentation of what was really wrong with the ac unit, you can lie in court to a judge and let's see how far that gets you mr big president. Your company sends out ghetto contractors who just say anything to shut the customer up or cover your tail for you, try using profesionals sometime who know what they are doing and you will get the truth and a true quality service, but your in this to steal money not provide the best service!

I take your incompetence very seriously as well as your threats too so when you tell customers one thing and then try to lie so you don't have to follow thru with your promises please don't try to place blame on the one who pays your salary!!! Don't worry I will not contact you again until a case is filed since ts very clear you just want to steal my money and run the other way. I paid you for a service that you failed to provide and demand all monies paid to you to be refunded! You cannot keep the money I paid you after the way you treated myself and family and not follow thru with your expected coverage. You will hear from the state soon in regards to the way you conduct business as well as see a decrease in your active customers. I will contact my banks and start an immediate case against you as well for the return of all monies I paid to your company. After waiting for over a month for you to jerk me around I have ran out of patience and will make sure all review boards discussing allied warranty post the way you treat customers. You have failed as a successful operating president! Good luck with your business your going to need it.

Comments
United States
Home Insurance / Warranty

More Allied Home Warranty complaints






Comments

Sort by: Date | Rating

The president Andrew White of Allied Home Warranty should be sent to JAIL they way he has stolen money from consumers state wide and denied service to his clients, this is no way to conduct a business in America. Send the Real estate police after this company, this is the reason America is falling and bad names to businesses, this company and the employeees that run it is a scam, they send techs to your home and say there is something wrong that will not be covered under warranty just so they dont have to pay to fix your problem, if you give them a fight the president andrew white will simply cancel your policy and turn the other way, this company is a rip off and should be closed down! DO NOT GET SCAMMED BY THESE PEOPLE, GO some where else. The president even sent threatening letters to my business so I am filing civil charges and sueing this company.

April 22, 2009

To Whom This May Concern,

I am writing this to make people aware of how the company Allied Home Warranty is misleading and manipulating the customer's they have a contract to help. I myself own the house at 1912 Peppertree Drive in Little Elm, Texas. I have owned this home for almost two years and have had Allied Home Warranty cover my home since I purchased this home. I had a couple small problems while I lived there and called Allied to use the warranty service. Allied helped resolve the small issues both times. I was satisfied with how they handled these issues so I added their coverage to the purchase of the home in Carrollton, Texas, which I purchased with Brian Howe. While we have lived in our new home we had three small issues that we called Allied o use their service, which they did resolve. Brian then received numerous letters in the mail from Allied asking for additional business to be referred their way. Brian then decided to use Allied to cover his Condo that he owns in Dallas, Texas. Approximately five weeks after the coverage was added to the condo the tenant called and stated that the air conditioner was not working, so Brian called Allied for their service, that is when the nightmare began! Allied sent out their first contractor that reported one set of problems to Brian, and another set of problems to Allied. Allied then began with their numerous reasons as to why they were not going to cover the broken air conditioning unit; The claim was too soon, it was a pre-existing problem and the drain pan is not covered. Each one of these excuses was shot down with their own contract! When we pointed out that these excuses are invalid and we pointed to the areas in their own contract that support our claim they decided to cover the air conditioner. Well, that quickly changed, they then said again that they were not going to cover it, so Brian contacted the Better Business Bureau. Within a couple days the Better Business Bureau started its investigation and received confirmation from Allied stating they would once again cover the air conditioner, which was forwarded to Brian. Brian and I were happy that Allied seen how invalid their argument was and decided to fix the problem, so they strung us along for a month going threw the motions of pretending they were going to fix the problem, which once again they did not! After Brian repeatedly called Allied asking when they were going to fix the AC they finally gave an excuse of "It was a conflict of interests." Allied then sent another contractor to look at the AC unit, this contractor said that the coil needed cleaning and that would cost an additional $500.00 and said nothing about what the other company said the issue was. At this point we knew that Allied was playing games and had no intention on fixing anything, just sending out new contractors to "come up" with another reason that the AC unit was not covered. Brian tried to reason with Allied but Allied was not willing to work at all with us regarding this AC unit. I at one point was able to talk with Allied regarding the AC unit, and then they began to tell me that they could not discuss the 5335 Bent Tree Forest property as I "was not listed on the contract." Brian finally received an email from, Andrew, "the President" which stated that the AC was not going to be covered all because of the 'Coil." Andrew obviously failed in reading over all the case with the facts, because had he done so he would have known that Allied is completely in the wrong. The 5335 Bent Tree Forest property was purchased just over two years ago, Brian has the inspection report that shows the air conditioner was absolutely fine (no pre-existing problems). Brain has paperwork that he can provide showing that the had the AC routinely serviced both the summer of 08 and February 2009, last date shows the AC checked out fine just a couple weeks before adding Allied. The contractors that have been sent out by Allied all state different problems (which Allied claims are not covered). Then we have an independent AC company come out after the last contractor and the "Coil" diagnosis, they state that the "coil is NOT the problem." I feel that Allied only wants to fix problems that will be of a minimal cost to them, if a customer ever has a big problem arise that is costly, "well that is not covered." That is not ethical and is completely unacceptable for a business to conduct itself. Then when we use their own contract to show them that it is covered and insist that they do as our contract states they must, they cancel ALL of the homes we have insured with them. My home on Peppertree is not even in Brian's name and had Allied for over a year on the home before the condo was even added by Brian. How can that separate property that I solely own be canceled because of a problem with Brian's separate property? The two homes are under separate contracts and under separate ownership, yet Andrew cancels all of the warranties! I understand that money is tight for us all now in this economy, but Allied business is based on statistics and some customers pay, never making one claim (Allied pockets all money); some customers will make very small claims (Allied still makes money); some customers have big problems and make a big claim well that is part of business that this time they will have to pay out some money). We never had a problem with Allied service when we had small minor issues we called on and were fixed, but the minute a major issue arises, they try to shirk their responsibility, duck, cancel and run! NOT ACCEPABLE! As I have stated we have much paperwork that provides facts of Allieds's misleading, misrepresentation and corrupt business practice. I only ask that someone please look into this case, as Allied even lied to the Better Business Bureau! Please feel free to contact me if you have any questions or would like any further proof be sent.
Thank You,
Desiree Mills


I would like to point out that in the contract we were sent from Allied the sections pertaining to air conditioning state the following, please note what I have put font in red pertaining to the "coil." I also highlighted in green where it states that evaporator coil cleaning in not covered, however, the entire unit does NOT work, which has nothing at all to do with a dirty evaporator coil, the unit no longer runs!

CENTRAL AIR CONDITIONING, HEATING & DUCTWORK
CHECK-UP: Seasonal check-up visit performed on up to 2 systems (excludes evaporator
coil cleaning).
COVERED: Components and parts that affect operation on up to 2 complete systems
for gas or electric heater, heat pump, electric central air conditioning condenser, evaporative
coil, air handler and respective drain lines, leaks in accessible refrigerant lines, and ductwork.
If necessary to effect a covered repair or replacement, we will upgrade covered equipment
as required by the federal 13 SEER regulatory standard.
NOT COVERED: Gas A/C systems – Condenser casings – Registers, dampers, zone/
damper systems, grills or filters – Electronic air cleaners – Window units – Non-ducted
wall units – Freon recapture/pump down – Water towers – Humidifiers – Roof jacks or
stands – Flues – Vents – Chillers – Noises – Systems that are connected to another system
i.e. water heaters, three phase systems – Baseboard casings – Fuel storage tanks – Portable
units – Solar systems – Oil heating units – Chimneys, fireplaces and key valves – Clocks –
Timers – Heat lamps – Hot water/steam heat circulating systems – Geothermal and/or
water source heat pumps – Asbestos-insulated ductwork – Improperly sized or poorly
designed systems – Modifications or improvements required by upgraded 13 SEER
equipment.
Air Conditioning (4 ton) & Heating
WITH HOME WARRANTY
COVERED REPAIR RETAIL PRICE SERVICE CALL FEE ESTIMATED
NON COVERED
ITEMS YOUR COST WARRANTY SAVINGS!
Service Call (regular hrs) $ 85 $ 60 $ - $ 60 $ 25
Accumulator $ 295 $ 60 $ - $ 60 $ 235
Air Handler Replacement $ 2, 200 $ 60 $ 925 $ 985 $ 1, 215
Blower Fan Motor $ 485 $ 60 $ - $ 60 $ 425
Capacitor $ 225 $ 60 $ - $ 60 $ 165
Circuit Board $ 525 $ 60 $ - $ 60 $ 465
Combination Gas Valves $ 375 $ 60 $ - $ 60 $ 315
Compressor Replacement $ 1, 200 $ 60 $ 425 $ 485 $ 715
Condensate Pump $ 295 $ 60 $ - $ 60 $ 235
Condenser Fan Motor $ 485 $ 60 $ - $ 60 $ 425
Condenser Replacement $ 2, 700 $ 60 $ 750 $ 855 $ 1, 890
Contactor $ 225 $ 60 $ - $ 60 $ 165
Defrost Timer or Control $ 275 $ 60 $ - $ 60 $ 215
Disconnect $ 225 $ 60 $ - $ 60 $ 165
Ductwork run $ 195 $ 60 $ - $ 60 $ 135
Electric Ignition (Retro-fit) $ 595 $ 60 $ - $ 60 $ 535
Electrical Whip $ 175 $ 60 $ - $ 60 $ 115
Evaporative Coil Replacement $ 1, 950 $ 60 $ 725 $ 785 $ 1, 165
Expansion Valve (TXV) $ 275 $ 60 $ - $ 60 $ 215
Fan Center $ 175 $ 60 $ - $ 60 $ 115
Fan/Limit Control $ 175 $ 60 $ - $ 60 $ 115
Filter Dryer $ 225 $ 60 $ - $ 60 $ 165
Furnace Replacement $ 2, 250 $ 60 $ 925 $ 985 $ 1, 265
Heat Pump Replacement $ 2, 700 $ 60 $ 725 $ 785 $ 1, 915
Heat Strips $ 325 $ 60 $ - $ 60 $ 265
Line Set $ 525 $ 60 $ - $ 60 $ 465
Liquid/Suction Line Dryer $ 225 $ 60 $ - $ 60 $ 165
Pilot Assembly $ 275 $ 60 $ - $ 60 $ 215
Refrigerant (5 lbs) $ 125 $ 60 $ - $ 60 $ 65
Refrigerant Recovery $ 225 $ 60 $ - $ 60 $ 165
Reversing Valve $ 395 $ 60 $ - $ 60 $ 335
Service Valve $ 195 $ 60 $ - $ 60 $ 135
Terminal Repair Kit (compressor) $ 180 $ 60 $ - $ 60 $ 120
Thermocouple $ 175 $ 60 $ - $ 60 $ 115
Thermocouple Pilot Switch $ 225 $ 60 $ - $ 60 $ 165
Thermostat (plain digital) $ 225 $ 60 $ - $ 60 $ 165
Time Delay Relay $ 295 $ 60 $ - $ 60 $ 235
Wire Repair - major $ 180 $ 60 $ - $ 60 $ 120
Wire Repair - minor $ 125 $ 60 $ - $ 60 $ 65
24V Transformer $ 175 $ 60 $ - $ 60 $ 115

PLANO, TX
I'd like to bring up another complaint against Allied Warranty. We placed a service request for our kitchenAid water dispenser refrigerator.
A technician came over to our house on 4/8/09, spent 3 hours and found a broken wire between the valve and the switch, however he reported the wrong analysis to Allied. Apparently, he reported that we have tampered with the water filter, which is not the case. When we called to get a status on the request, "Cheryl" who is handling the case kept giving us the same answer "Waiting on the technician's report", we left messages, no one returned calls. Finally, we were frustrated and called again on 4/21/09 and were told that it is not covered because we tampered with the filter, which is complete lie as it is part of maintenance to replace the filter every few months, but they kept going in a circle saying we tampered with the filter and it is not covered. My wife and I had the worst experience with their department. We asked for the manager (her name is Judy), and she was so ignorant that she kept repeating the same sentence over and over again. What is aggravating is that the technician spent 3 hours at our house, found the problem, but he did not fix it, and if it was a water filter as they keep claiming, it would have taken 2 minutes to resolve the issue. It seems that the technicians they subcontract are either incompetent or not loya, I don't really care at this point, but their office managers are rude and useless and should not be answering customer calls.
We have canceled the contract, but we will be in contact with their president "Rob Thompson" if he really exists, because I kept asking for him and the same ignorant "Judy" kept answering the call. In the meantime, I will spread this experience about Allied Warranty service.

Allied Home Warranty is a SCAM!

ANDREW WHITE is the president of ALLied and Judy is his firewall to keep unhappy consumers away. HE is an unethical, lying, stealing, president who should be placed in jail. I never talked to the president himself but he is a coward and disrespectful, he wrote my company trying to act like a big shot and threaten me with a restraining order because he ripped us off and wanted to run with my money. THis A hole should be sent to Somalia. Allied sent several techs to my home for a repair and this process went on for 4 weeks befoer i told the president to stick his company where the sun dont shine. I dont know about you but when i pay for a service i expect it done quick and right the first time, this place dragged me on for weeks and even reported to the BBB they would cover repairs but lied the entire time and had their sleezy, white trash, incompetent techs go to my property and every time they reported something else that was wrong never getting to the real prpblem. they will say anything to exclude you from coverage when you need a repair but when they try and sell you the warranty they guarntee its all covered even on their website, this company is a disgrace and president like this should not be in this position. BEWARE ALLIED LIES< STEAL
SEND ANDREW WHITE TO JAIL ALONG WITH HIS ENTIRE INCOMPETENT STAFF...


YOUR FIRED!!!

REPORT ALL PROBLEMS TO THE TEXAS REAL ESTATE COMMISSION

http://www.trec.state.tx.us/complaintsconsumer/default.asp

If you want to see even more lies report them to the Better Business Bureau, they will continue to promise you something you will never get except to get shafted, disrespected, lied to, stolen from, and nothing properly fixed or covered by ALLIED, eventually if your lucky the president of ALLIED ANDREW WHITE will write your job and talk trash to you and the entire company like he did to me.

I guess this spineless president thought becasue i was allowed to write and complain to them becasue ALLIED WORKS FOR ME and not the other way around this unethical president decides to scope out my company website and send my CEO and HR threatening emails, THIS IS UNACCEPTABLE and I may just SUE them for this civil retialition against me becasue ALLIED wants to rip me off, he any lawyers out there feel like making some extra cash them let me know and you can represent me and sue this company!!! I do have an attorney on stand by in case this jerk ANDREW WHITE emails my company again with his threats!!! I am the one who hired you so sont you ever try and retaliate on me and email my company you JERK!!! Forget you and FORGET ALLIED, see you in court...

CONSUMERS STAY AWAY FROM THIS RIP OFF PLACE, save your money n Time and fix it yourself or hire a real professional. Thats what I had to do, it took me 2 pro ac people i hired and three days to get the job done where crappy Allied home warranty lied to me for over three weeks, stole my money, lied, and then threatened me and my job, ha... YOUR FIRED ALLIED, and as far as i am concerned owe me some retribution cash for violating my personal rights with my job, lying to the BBB, My spouse, and myself.

CLOSE THIS COMPANY DOWN NOW TREC

I am thinking about filing a complaint to: Gregg Abbott, Texas Attorney General.

I have had it with Allied home warranty company and all the other home warranty companies. These companies have an abysmal standard of service. All you end up paying for is a false peace of mind; when a problem actually arises, they simply send a flaky, dishonest contractor to your house to tell you that you have to pay to do everything, and then charge you to be told that. I think that it would be much more effective to compile a list of honest, reputable contractors.

Good
Had Allied Home Warranty for about 2 years. They replaced items on our pool, which was covered. Excellent.

Bad
Would not replace water heater that was 16 years old. Instead repaired it 4 times. Each time was a service charge for repairing it. They assured me it would fix it. Finally it last for 10 months, and they said it needed to be replaced. Repairman shows up and says it will be a $480.00 cost for "non-covered parts" I told him I wanted a detailed list of these parts that would cost $480. He wouldn't provide it. Told him I was calling the cops for fraud. He called Allied afraid to enter my home because he wouldn't get his money. Told him the cops would be here by then. Finally after speaking with Allied they said it is a standard cost (flat rate) for the parts. The guy installs my water heater, he replaced 2 small copper pipes with fittings. Could have bought these for less than $40.00 at Home Depot. Such a rip off. They will not have my business again.

Does anyone have a good lawyers name to help take this company down. I need help.
rfoster7600@yahoo.com

Allied Real Estate Analysts - UPPAID INVOICE


United States

B OF A HAS NOT PAID THE INVOICE IN OVER ONE YEAR.

I have read several of these complaints and agree with all of them. We purchased a home a yr ago and bought the Allied Home Warranty plan. We wanted to feel secure that if anything did go out we were covered. We felt comfortable that we would not really need the coverage because most of the more expensive items were relatively new. Our AC unit was practically brand new. None the less, noticed the other morning that Ac wasnt cooling the house. I looked at it and noticed ice on one of the pipes and called in a claim. The contractor showed up on time and was very professional. He stated that i had a leak in the Evaporator coil but the big problem was the leak found in the TXV in the compressor unit outside. The next morning i get a work performed receipt that say i will have to pay $1, 080.00. WHAT?
Wheres my warranty? what does Allied cover? You guessed in NOTHING. Now Hang on for their reasoning. They are saying its not covered because the parts are still under Mnfg warranty.?? I'm thinking that should be good for Allied because no one has to pay for parts. Now, i asked what would you have paid if i had bought a home with 15 yr old AC unit and it went bad.. they said they would cover that -parts and all. I said that doesnt make any sense. Then they just act like robots and say the same thing over and over again. "We dont cover items covered under mfg warranty" i kept saying--YOUR NOT-- your covering what isnt------I went through this twice --asked for a supervisor-- both times they were not available and I had to leave messages. finally at the end of the day someone called me back and they were a worse broken record than the other two people. I again tried to esculate to another supervisor and the girl told me there was noone else above her. Now i know these people are not so stupid that they do not see how ridiculous and unethical what they are saying to me is. They have to know--i could make a child understand. i let them know i was planning to file a complaint with the TX Real Estate Comm. and may sue them. she seemed unwaivered--------after reading these posts------I see why. i am not the only one they have cheated and give a false sense of security. pathetic, they need to be forced out of business and held accountable for all the refused claims.

Allied Home Warranty refused to honor its "One-page contract" and repair my plumbing problem. Why do they have a "One-page contract?" Because it is vague and allows them to refuse to honor repair requests at their discretion. Allied's affiliated contractor is NRG Home Services. NRG and Allied are owned by the same company. It even states so on their website. NRG put a temporary clamp on the leak and said Allied only covered three feet of pipe (you won't see that in the One-page contract). He said I needed more extensive repairs and they would not be covered by Allied, but that NRG would do them for $8, 400 dollars and would even be so kind as to offer financing. The NRG employee also said Allied would condemn my plumbing and no longer cover any plumbing repairs in the future. My home was inspected by a licensed inspector less than two months ago and the plumbing passed inspection. Allied said repairing or replacing pipes is a "modification" and their contract doesn't cover modifications. So, replacing or repairing anything can be considered a modification and is therefore not covered if it would cost Allied too much money to fix. Allied Home Warranty has an A+ rating with the Better Business Bureau. How do they get an A+ rating? They pay to be a member of the BBB and the BBB doesn't want to rate their members low. It hurts their business model. Business would not pay to be a BBB member if they got a low rating. Here is the response I got to my complaint with the BBB for Allied Home Warranty failing to make the repairs required by their contract. They didn't even send a copy of the complaint to Allied.

-"There are some complaints the BBB cannot process due to our by-laws and national guidelines. The BBB cannot intervene with issues regarding store or company policy. Please understand policies are not required to be posted in the stores or on receipts in the State of Texas. It is very important that consumers ask a lot of questions prior to purchasing a product or use a service to ensure that they understand the company's refund/return/exchange policy clearly.

You may wish to pursue your issue through the court system. The number for Small Claims Court information in Harris County is 713.755.5137.

The BBB has not notified the other party in question but will keep your letter on file. We sincerely hope you can find another way to resolve your dispute."-

It should be noted that Allied Home Warranty's "One-page contract" prohibits you from filing a lawsuit against them (small claims court). It requires you to go through arbitration instead.

From Allied Home Warranty wesbite:

-"We offer a One-page contract in simple language, with No Dollar Limits for each system and appliance. There's no fine print."

Nope, no fine print. Just vague language that lets them define any part of the contract in any manner that saves them money. There are No Dollar Limits because they just deny coverage if it costs them too much. Also notice how they capitalize No Dollar Limits. That is because they are using it as a legal term, not to mean there are actually no dollar limits. There is a reason other companies have multi-page contracts. It requires them to do cerstain things and gives the consumer legal protection.

-"...the owner of Allied is also the owner of NRG Home Services."

So they send out their own company to evaluate claims and make repairs. This is a clear conflict of interest and it is the reason insurance companies are prohibited from requiring you to use their repair people. That restriction doesn't apply to "warranty" companies.

Rowlett, Texas, I have had Allied Home Warranty for a few years now and nothing has never been repaired by them but i have paid my monthly premium every month on time plus the $ 60.00 service when someone came out the only thing is they have never repaired anything but i'm always out the service fee it must be nice to just stop by and pick up $ 60.00 for doing nothing the reason nothing is done is they always quote me an outrageous amount that i can 't or want pay so i send them on their way NRG is a Plumming company they sent that wanted $ 4, 000.00 from me to fix a backed up sewer also said my hot water heater was about to BLOW!!!
they continued to call me about financing the repair it cost me $ 80.00 from another plummer to repair but NRG made $ 60.00 for nothing when i complained to Allied customer service they didn't care what Allied need is a Good Class Action Lawsuit where do i sign.
i am a single woman that's why i bought the service thought it would help me at this point i can't continue to give my money away to such a horrible company and i hear they own NRG that sounds also sounds illlegal..STAY AWAY FROM ALLIED HOME WARRANTY RUN AS FAST AS YOU CAN THEY ARE A BIG RIP OFF

Please file complaints with the agency the licenses Allied Home Warranty, the Texas Real Estate Commission. Look at their website about filing complaints against companies licensed under their Residential Service Company Program. Please file a complaint each and every time Allied Home Warranty does not honor their contract. The TREC likely won't do anything, but we need to get every complaint on file and it forces Allied to respond to every complaint. In my case Allied gave them a different reason for denying my claim than they gave me.



Videos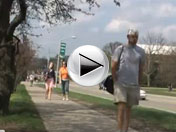 Latest Groups
Today's Mess-Up Photo