Comments

Sort by: Date | Rating

Alcuda Ltd run the dating site of 'MeetMo'. The idea is that you register to the dating site, and then have access to people who you can "chat" to. The thing is, when you go in the chat box - each chat message you send to the person costs 50 credits. (You are given just over 500 credit upon registration.) BUT the females you talk to - or 99% of them, are on site scams !! They keep you chatting with question after question - thus resulting in you answering with lots of messages - and you are using up your credits all the time. So you then have the option to buy more credits !! And that is the clever scam of it all - as the females you talk to make sure you use up all the credits, and then talk you in to buying more !! Also these females ARE NOT who they say they are, and most deffinately ARE NOT in the towns and cities thay say they are.
DO NOT GET DRAGGED IN TO THIS SCAM, AS YOU WILL JUST WASTE MONEY TALKING TO FEMALES WHO ARE THERE ONLY TO WASTE YOUR CREDITS AND MONEY - TRUST ME - i GOT CAUGHT OUT !!!
SO THIS ALCUDA LTD are just running scam dating sites, and if they tell you otherwise they are lying !!! Such are these scumbags !!

If you check out this company with its base in Cyprus you will find they have over 20 web sites of different names but the same format. Before you sign up you have loads of e-mails from women in towns near you but in reality they are all in India and I am sure many of them are not women at all. After you sign up and they take your money the e-mails drop off apart from the odd one or two to keep you going. They have a number of site just do a search for the company in Yahoo and you will have pages of web site they own and take money for in loads of different countries.

There are no real women on Alcuda sites. Any real woman that tries to contact you is filtered, if they manage to send an email to you they will never get your response. I have proven this by creating different profiles, spoofing my IP address and using friends computers and IP addresses. I never received one of the messages I sent to myself as a female user. Typical donkey and the carrot scam psychology. Guys if these sites we legitimate, then why would they need so many. Another instance of fraud with Alcuda I paid for one site and received very little emails except from the Ghanian and Nigerian scammers, once the the subscription was over and not renewed, the same freaking day I got 20 emails from different "Women" to whom I could not reply to unless I renewed .Guys do not think with your lower heads, when it comes to online dating. words to surf by. "If it aint free Let it be". Try okcupid.com I am having a ball on this site.

Yes, these alcuda sites are scamming people. And they did not cancel my subscription yet and are still charging my credit card every month. You only meet many woman who try to scam you for even more money. Many woman with different profile names, but have the same email address they give you and they are listed in a different city and have different profile pics. They try to redirect you to another site where they only want to scam you for more money from you. They are almost all identical in what they say to you, too. Most say they are in a contest and need you to vote for them to win something. To watch them in a free show of themselves. Don't get caught up in their lies! It will only cost you money that they want from you!

these guy are scamer so people dont give your detail to all these site...

Firstly Alcuda makes it much harder to stop repeat billing than to pay; suspicious and unethical.
I have numerously found duplicate or more photos with different profiles and reported them to Alcuda, nothing done but thanking me for my diligence, and saying that they would investigate.
Ten days ago I reported another double photo use in differing profiles and Alcuda said they would investigate and Email me back, which they did not.
Two days ago I rang them and questioned why the profiles were still there and they said that they would block the associated Email addresses.
They have not, but have removed one picture so that the duplicity is not visible, and also changed its status to "Profile pending".
I have always managed to cancel repeat billing ultimately, but it has been hard work.
The degree of fraud, whether by by Alcuda or its members is difficult to determine with layers of IT and geographical locations - Cyprus and Scotland, but I do not feel that it 'rings clean in any way.
I have had a 3 day membership and responded to 60 mails apparently from members who want to contact me - but never had one reply. Isn't that a bit unlikely?

Alcuda Limited runs and operate FreeSexMatch.com. Someone hacked into my account on Facebook and put up my profile on FreeSexMatch. I explained and tried to remove that account from them numerous times. They still have an illegal and unauthorized profile on their site.

Alcuda Limited owns FreeSexMatch. Someone has hacked me and listed my profile on their site without my permission. I tried to remove profile and explain to them the situation numerous times over about a 4 month period. My profile is still on the website and I still get spam from them on how many people has seen my profile or left me messages. How can someone leave me a msg or liked my profile if Alcuda, Limited, removed my profile?

hi i uploaded photo's on shagaholic but when i paid for full membership they got wiped, and when i tried to upload them again they were magnified and all i could see was a tiny picture of my hair. i spoke to an advisor on the phone and they told me to post them on here and you will upload them for me. i've managed to upload a couple of pictures but my better ones just aren't working.
my screen name is tigersexy. could you try and upload these photo's for me please.

Please upload my photo's for me. they look magnified when i upload them and all i can see is my hair.






Videos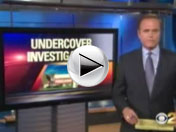 Latest Groups
Today's Mess-Up Photo