ADP, El Paso, Texas Complaints & Reviews - Garnishment

ADP Contacts & Informations

ADP

Garnishment

Complaint Rating:

Contact information:
ADP


El Paso

,

Texas




United States




I had a garnishment on my payroll and had both attorneys submit a release for the garnishment to stop money being with held from my payroll. First we faxed the release on 12/15 @1:03pst. ADP stated they didnt recieve it till 12/16 for it takes them 24 to review a fax. Then they stated it takes them 48 hours to process a fax. I called them again on 12/17 talked to a service rep. he stated the release was fully processed and that my next payroll would not be affected by any garnishment. So i had entered into a legal agreement with the party regarding the garnishment considering no more garnishments would be coming out of my paychcks any longer. A week later go to view my paycheck online. GARNISHMENT...i wanted to scream. Call up ADP, Service rep states it takes up to 1-2 payrolls for the relaase to take affect. This is insane. I dont think they know what is going on. I said i had a letter from them stating this release was processed. i said they need to put something in writting when this release would be processed. They refused. Wouldnt give me an address to submit a complaint. Said i needed to send it to him and he would submit to his supervisor. Would tell me where they are licesed with the BBB so i can submit a complaint with the state they are licensed with. This is the worst company i have ever dealt with. Now no christmas presents for my kids. Merry Christmas you horrible Company...i hope you rot in the land of fire...

Comments
United States
Business & Finances





Comments

Sort by: Date | Rating

I agree ADP are pieces of shit. They have stolen over $1, 000 from me in one month! I entered into a loan rehabilitation program with my student loan creditor and they keep pointing the blame on them saying they never received a fax. On top of that, they have no excuse as to why they take TWO deductions out of each check when I only have ONE company I owe money to! I will be calling them on Monday and if they garnish my wages again this week I am hiring a lawyer and suing.

I have had a garnishment being taken from my paycheck through my employer by ADP. It started in November 2011. Its now May 2012. The total taken has exceeded the amount of the garnishment and now I am fighting to have the overpayment refunded to me. When I called the sheriffs office- who ADP was supposed to send the money to - the sheriff states nothing has ever been received. The same answer when I call the attorney office. ADP states the garnishment $$ have been refunded at the end of March 2012 to my employer and states it is my employer who is not processing my refund. Its has been several months of dealing with ADP and still not getting anywhere. In fact ADP never had the correct address to send the garnishment to-- I had to provide them with the correct address.

am having the exact same problem with them, am trying to get the local sheriff to take a theft complaint.

they are taking my alimony payment from my ex husband and keeping the money and not paying me. I cannot pay my bills because of this. they do not read, write or speak english worth a damn.

they are NOT registered with the BBB-that should tell us something!

THey just did the exact same thing to me. They have completely ruined my daughters christmas and I have to return all her gifts this weekend to pay my bills. My ex applied for food stamps with our daughters social even though she is in my custody. I was not aware of this until i received a garnishment notice from child support. I immedicately called child support and corrected the situation. THey send a stop to adp the same day. I tried to talk to ADP and they told me 2 pay cycles to stop it. They have already had the stop for a week. Absolutely ridiculous and my next pay day isnt until after christmas.

My ex husbands employer (Lufkin Industries) just switched to ADP for their payroll garnishments to be processed, about a year ago, and I've had to call at least twice a month because of child support payments not being deposited into my acct on a consistent basis. They always have the same excuse... takes one to two business days, blah blah blah. Well this time I call today (01/22) because I haven't received the payment for last week yet and they tell me that Lufkin Industries didn't send in the payroll, Call Lufkin Industries and she said yes it was sent on 01/16...
Basically, word of advice for anyone or any company considering ADP... KEEP LOOKING! ADP is nothing but a headache and jo skanes is completely correct in saying none of the ADP reps speak English.

I have filed a release of garnishment to them before the garnishment order was even recieved they said that no no once we get the notice no problem you will not be garnished this check they took out 500 dollars after the debt has already been paid can't I file a lawsuit against them also would any one else be willing to file a lawsuit with me against them? I have contacted two lawyers today waiting for a response

JOIN GROUP AGIANST ADP EL PASO TX. FEDERAL FRAUD SCAMS...OR EMAIL LDFORD@YMAIL.COM ..THEY ARE SCAM ARTISTS, USING EVERYONES MONEY BY WITHHOLDING EVERYONES CHECKS WHILE THEY MAKE THOUSANDS MILLIONS WHILE IT SITS IN THERE ACCOUNTS AND BUILDS INTEREST, AND THEY INVEST WITH IT ..THIS IS FEDERAL FRAUD. I DEPEND ON MY WEEKLY CHECKS THAT I LIVE OFF..AND FROM NOT RECIEVING THEM ADP HAS RUINED MY CREDIT, MY BILLS ARE BEHIND, MY TRUCK WENT INTO REPO. THEY ARE 2 CHECKS BEHIND NOW AND IF I DONT HAVE BY FRIDAY MY ELECTIC GOES OFF. I AM CONTACTING A ATTORNEY . anyone THAT WANTS TO JOIN ME CONTACT LDFORD@YMAIL.COM
THEY ALSO HAVE NO PHSYICAL ADDRESS, JUST A PO BOX ... BECAUSE THIS IS MIDDLE EASTERNS, USING OUR MONEY, NO ONE SPEAKS ENGLISH THRU THERE USLESS SO CALLED CUSTOMER SERVICE. I WILL GO AFTER TRIPLE DAMAGES FOR ALL THE DOMINO EFFECTS THIS HAS IN MY LIFE, TRUCK PAYMENTS HOUSE PAYMENTS, UTILITIES TURNED OFF, NO GROCERY OR GAS MONEY CUASE THEY HAVE MY MONEY.THIS IS BULL ... PLUS MY RUINED CREDIT FROM ALL THE BILLS HAVING TO BE PAID LATE AND LATE FEES.



Videos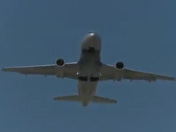 Latest Groups
Today's Mess-Up Photo