Share with Others
Recently Discussed Complaints
Consumer Tips & Tricks
Latest News & Stories
Latest Questions



Comments

Sort by: Date | Rating

I received a letter from this attorneys firm and copied 2 copies to this complaint.

My name is Joy I too received notification letters from Ethan James payment agent I had sent 20.00 and after I figured it out I looked up the company and found out what I had suspected however I waited because I knew they would send another notification which. I did received for transmittal fee of 25.00 for them to send me 1, 887, 299.00. I am so on to them now, something Need to be done with these people running these scam on poor struggling people a 44 cent stamp is even too much to return any thing to them .The Bible states in Exodus 20:15 Thou Shall not STEAL, 1 Timothy6:7 states you come in this world with nothing and will leave with nothing, 1 Timothy 6:10 states For the LOVE of MONEY is the root of all EVIL Colossians3:25 speaks about the wrong you do.I hope they could sleep good at night and know earthly riches and robbing the POOR will not get them to heaven.

I got a letter also and the new address that there're are using is PMB 410 17625 UNION TPKE FRESH MEADOWS NY 11366-1515. Now they say just send 20 dollars for processing fee but luckily i am smart and headed straight for the computer before i sent anything and this is what i found, THIS WHOLE THING IS A SCAM. So to people that just getting these letters Its a scam dont send them bastards anything. Get a real job, slobs. You didnt catch me this time

i also got letter today from Addleshaw, Bird&Mitchel telling me I had won $2, 997, 500.00 cash award by A.B.M. they wanted me to hurry and send them $20.00 for folio release . I found this page of complaints when I yahoo, d the company. there are aprox. 14 web pages full of nothing but complaints about this herd. would sure like to meet mr. Ethan James and introduce him to some southern hospitality for his efforts. I really like the photos of the company that are already posted.there is a special place in hell for folks like this. someone should send them there to collect their just rewards.

Sad, the internet started out many years ago as a very useful and helpful thing. As all things in life it does not take long for the human society to ruin it, spoil it or try to use people with it. I would think with ISP addresses we could track down these type of scams and prosecute them to the maximum the law allows. As it was stated they seem to after the elderly who are already on a fixed income. What type of a rotten human being can do this and live with themselves? It does not do any good to get angry, although I'm rather ticked off. The best we can do is be careful and not fall into these traps / scams! Maybe, just maybe the government will wise up and put some real effort into stopping this type of thing, I'm not going to hold my breath waiting. Hang in there people!!!

i also have gotten a lettler from them asking for $25.00 and got scam and there still sending me letters ...im unemployed with nothing ...

I am an elderly person who fell for this and they got $20 out of me, and now they want an additional $25 for check transfer fee, I'm so glad I decided to google this company and found multiple complaints re: this is a scam...I'm out $20.00 but now have peace of mind that I'm not the only wisher for wealth. I'm ashamed of myself that I did not google this before I sent a check which I now plan on going to my bank to report this illegal activity. to see if I can get reimbursed...if not, I'm sure wiser than last month.

I ALMOST FELL FOR THIS CRAPPY ...EVIL LETTER...BUT ONCE I GOT TO THE PART WHERE IT SAID...SEND 20.00 TO RECIEVE 3 MILLION AWARD...I KNEW IT HAD TO BE A SCAM...CUZ PEOPLE...IF YOU EVER WIN ANYTHING...REMEMBER WE WILL NEVER HAVE TO SEND MONEY TO WIN MONEY...THESE PEOPLE WILL PAY FOR THEIR SCAMS...I AM ABOUT TO SEND THE LETTER BACK ...SAYING WE GOT YOUR GUYS NUMBER...BUT GOD WILL HANDLE THEM

I too, nancy M. received a letter saying I won $2, 997, 500.00 on Dec. 10., 2013. I must say this did not sound right, so I had my husband read it and he said this was a scam. glad I went to google the name and address and found out that many more had received the same letter asking for $20.00. I am quite sure there is a way to catch these thieves. there is always someone out there smarter than the scams. Ido pray that they will be catch very soon. must I say immediately.

Received same quack letter trying to take advantage of me...sorry for those who fell for the scam.
1st clue: why wasn't such an "important" letter sent "registered" mail signature required?
2nd clue: No legitimate source would include an option of a "CASH" payment to register YOUR winnings be sent thru the mail...esp. one that would be a respectable "law firm" or "accounting firm...
3rd clue: No phone number or website to contact for more information.
4th clue: If this was the real deal...all processing expenses and taxes would be deducted from true winnings.
Conclusion: Everyone should flood the U.S.P.O. with these complaints/letters because this is clearly MAIL FRAUD and the P.O. KNOWS this is a felony act...using the U.S. government agency as the vehicle to deliver them...yet they don't make an effort to make the recipients at least aware of these potentially harmful scams.

Addelshaw, Bird & Mitchell
These people send me a document stating that I won $2, 997, 500.00, well I knew right away that his was a scam. I was not going to send them no $20 which they were asking for in order to release this wonderful check LOL. But I knew this was bull.
I do not know why people fall for these scams. First of all there is no email address, no phone, or fax #.
The only address that it had was PO address. The address on the envelope so you can send them the $20,
was Processing Department, PMB 410, Fresh Meadows, NY 11366-1515, what a laugh imagine all the people that
did send the $20.

They sent me one for$2, 760, 900.00 and the processing fee is$20.00 but I have also received the same things from Kingsley, Harper &Hatfield with the same address / PMB 395, 176-25 Union Turnpike; Fresh Meadows, NY11366-1515 Addleshaws is PMB 410 17625 Union TPKE I sent $20.00 to Kingsley but I received another then 5 more after that when I didn't respond to those they sent me one from Addleshaw, Bird & Mitchell I'm also going to post on FaceBook to all my friends so GOD bless everyone for being a lot smarter then these scammers

I have been receiving these stupid rip off letters for years - I always send the letter back WITHOUT any $$ and write a note "please take your $20 from my winnings, if fact take $100 & send me the rest
It's sad to know so many people have fallen for this. If you are really a winner, there is NEVER a processing fee.



Videos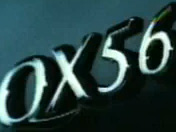 Latest Groups
Today's Mess-Up Photo