Acurian, Inc, Pennsylvania Complaints & Reviews - Unsolicited Mail

Acurian, Inc Contacts & Informations

Acurian, Inc

Unsolicited Mail

Complaint Rating:

Contact information:
Acurian, Inc


Pennsylvania




United States


acurian.com


I have not had any contact with anyone in the Medical field recently, but received a recruitment letter to participate in a "clinical Research Study" from a Dr. Christopher A. Haines. In doing some research found that the following companies are assoiciated with "Acurian"
Euclid SR Partners,
ProQuest Investments,
JP Morgan Partners,
Flatiron Partners,
CDP Capital Technology Ventures,
Merck Capital Ventures.
Acurian will not tell me where they received my personal info from, but I recently sent JP Morgan/ Chase a nasty letter???

Comments
United States
Pharmaceutical Companies





Comments

Sort by: Date | Rating

January 4, 2012 I agree with complaint posted by person who received unsolicited mail from Acurian. I also recevied a letter. Don't have a clue as to where Acurian got my name and address. This can't be legal to shoot off a letter asking if I wanted to be on a medical clinical trial for such and such an affliction or other medical condition. . This is truely a medical violation. L. J

Medical and Pharma research in this country has led the world in providing products and treatments to millions. All testing regardless of it's initial subjects must be "proven" on human participants. Without the coopreation of the general public in these trials, medical science would still be at the 19th century level. If you are offended by such solicitation throw it out, but be sure to count youself blessed by the participation of others.
Ron West

I received a letter from Acurian asking me to join a clinical trial for a condition that I have never had. I haven't had a condition or disease even closely related to this. Obviously, I am concerned about how this erroneous information got in the hands of this company. In general I think clinical trials are great for patients and the health industry, but I do wonder how they get their information as it is obviously unreliable.

I have received 4 robocalls in two days from Acurian for IBS study. I am unlisted and on the national do not call list. When I called to complain they claimed clinical studies are not covered by the do not call list. This is not true. They also said it would take 10 days to get put on their company DNC list. Really? 29 more calls to come I guess.

My child just recieved a letter asking her to participate in a clinical study, she's a minor! The only people who know of her disorder is her pediatrician and Walgreens pharmacy!!! This can't be legal! When I contacted them, they tried to tell mr that I must have provided this info to someone they associate with and thay they obtained it legally. Not true! They now are "escalating" the matter to find out who gave them my minor daughter's medical info. Let's see if I get a call back. With the ITS stuff going on, this is very scary! Ours was also signef Christopher A. Haines, MD of Scurion

I worked in clinical trials for over 10 years and agree that trials are very important. However, my son (a minor) received the same letter. I have worked very hard safeguarding his medical diagnosis. Outside of his doctor, pharmacy and school his name isn't attached or listed on anything. This is the first piece of mail that didn't come from a family member (birthday card, etc). Therefore, receiving a mailing with his name on it as well as his diagnosis make me wounder who has shared his information. Again, I don't believe that the above posts are against clinical trails but rather addressing their concerns of how their/family members protected health information was obtained. If the company claims they value privacy and follows all Federal & State rules, then they should have on record where they received each of names.

Acurian receives this information from pharmacies. They do not pass it on to research sites until the patient has contacted them, answered a few simple eligibility questions and agreed to have their information sent to a research site. We sites are bound by HIPPA to maintain privacy and confidentiality and respect a patient's wishes if they are no longer interested in participating. It isn't a scam, but I do understand the feeling of getting a letter with your name and diagnosis or medication name as I too have received a solicitation from Acurian.

I recently received a mail asking to participate in clinical research for Lower back pain.
I have been recently diagnosed with Radiculopathy. I am concern how this people obtain my informations.

Acurian Health conducts clinical trials / research studies throughout the USA to better the life of individuals who suffer from common diseases and / or conditions.

Our efforts are to represent and better the life of these individuals. We are NOT representative of paid healthcare organizations or associations.

If you are contacted by Acurian Health in the future, please return the message and consider screening for our nationwide clinical research studies. If you qualify for a study, you may improve your own health condition and contribute to better the life / health of others who suffer from the same diagnoses.



Videos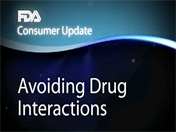 Latest Groups
Today's Mess-Up Photo