Share with Others
Recently Discussed Complaints
Consumer Tips & Tricks
Latest News & Stories
Latest Questions
Aaron's Sales and Lease Complaints & Reviews - Sales associate peeping into my bedroom as I was sleeping

Aaron's Sales and Lease Contacts & Informations

Aaron's Sales and Lease

Sales associate peeping into my bedroom as I was sleeping

Complaint Rating:

On Oct. 9th Aaron's representatives made a home visit to " discuss my account" I have been ill and was resting in my bedroom when I heard footsteps near my window ( I live in a basement apartment and my windows are at ground level) I noticed someone listening and looking into my window. I had no idea who it was. I quickly ran to the front window and saw the Aaron's box truck pulling away. I felt violated, I was in the safety of my own home and of all places, I should feel safe and secure in my home. What's worse is that the item we still owe on ( a tiny $133.00, FINAL PAYMENT, already paid over $1000.00 on it). My husband was in a horrible accident that has prevented him from working and after SEVERAL conversations with the Manager we assured him that the final payment would be made as soon as the insurance check arrives. The manager was EXTREMELY RUDE and REFUSED to give us the name and number for the General or District manager to form a complaint. I will be calling the police and pressing charges against the Aaron's employee(s) who committed this act of privacy invasion.

Comments
United States
Other





Comments

Sort by: Date | Rating

I used to work for Aaron's and this job is not any I would tell a friend of mine to apply with. The company turns the employees into monsters. The people who work for the company are pushed so hard they tend to do horrible things. For instance, if that person who was peaking through your windows went back to the store with that final payment, they would have been praised. But to return to the store with out the payment, would result in disciplinary action not only from the G.M. at the location, but the Regional staff calling into the store verbally assaulting the employee as well. This company is basically a United States legalized sweat shop. I was actually a manager for the store. I would go into the store in the morning about 8 a.m. and was not allowed to leave until at least 9 p.m. My typical work week was about 75 hours. Unfortunately I had no choice. I was a single mother with bills of my own to pay and honestly would go months without being allowed a day off thus to look for another job. The upper management for this company are very sad individuals. Most have been married two or three times and 9 out of 10 are divorced. They treat employees as well as customers very bad. The interest rate is well over 85%. Yes I know. However, they do pay a good salary, but once divided by the number of hours worked, it averages out to any other job. The pay check is the addicting part. There commercials are nice, the even sponsor various sporting events, but of course when revenues are down, your store locations and personal will be paying the price, not the big wigs watching the Aaron's race car go round and round the track. It's a sad situation and just another example of Corporate abuse in America and there is nothing any one can do about it because of the assets involved. This company would rather have 7 employees working there life away then 10 employees sharing the hours, I believe this is a very stupid business exercise. I am very happy now that I have left this company and I pray that Charlie Loudermilk C.E.O. for the company will some how find out what he has created besides his billions of dollars, and if he already knows, Then I hope that his billions of dollars spends well in heaven!!! I did get one good thing out of this company and that was the training. Other than that, I hope a good lease to own company will rise and put this one in bankrupt.

As i write this, I have just finished talking to the police. An Aarons employee came to my house looking for my brother which no longer lives with me nor have i seen him in over a month and I do not have his new contact info. I told this to Aarons countless times but they only told me until i give them useful info and he pays, they will continue to harass me. Well today one had came to my door, and after an argument between him and I, i told him to go look for him your f'n self and i took their little pamphlet that said "Discuss your Account". As I proceeded to close the door, the employee pushed the door open and tried to come in saying dont close the door on him. I pushed him back and it became a cursing match between us once he told me not to curse. I also asked him what if i had a gun, he said hes not scared of me, and to go get it. I tried to close the door again and he pushed it back open. He said i told you not to close the f'n door. I told him not to do it again and that i was going to call the police, he told me to go ahead because hes not scared and he can come into my house if he wanted because he has the right. I then slammed the door quick enough that he couldnt push the door. He said thats why I slammed the door because im scared or something like that, I guess he thought he was punking me. That is when I called the Police and then Aarons. The Aarons manager tried to convince to not speaking to the police and also told me he can only punish the employee severely if I not speak to the police. And that he hopes it wouldnt come to that. He also that they do have the right to come to my house because my brother put down my address. I told him I own my Co-op, my brother doesnt have a lease. He then said "so wheres the Laptop then" as if i had it. I told him i have to expensive custom made PCs and a $2, 000+ Mac Air so i dont need a cheap laptop. After I got off the phone, Aarons called me about 5 times back to back with only 1 minute apart. This is ridiculous. I owe you nothing. Its not my fault they dont run peoples credit and lease their things to incompetent people. I am not my brothers keeper, and next time they come to my door Ill be waiting because i had a knife in my pocket from opening a Fedex box earlier, if he wouldve came in, i dont know what I would have done. My bat will now stay behind my door. These people are THUGS. And the Employees name is Alex. Hes tall Fat and Pale white, with brown hair i believe, if you seem him run to the kitchen so you can defend yourself!

I'm an employee at this company, and personally I feel as if it's not at all a bad place to work for. The person who said it was like a sweatshop, either they were just a disgruntled employee, or maybe their managers were just not the right person for the job. Most the time when an account is so far past due we do go to the home of the customer, but this is when no contact can be made. If contact was actually made with the customer, no one would be sneaking around windows.

I use to work for Aaron"s Sales and Lease, and I find it was a good company to work for. The only reason
I left was to spend more time with my family. As a Store Manager, you work very long hours, which I didn't mind
until I became a Grandmother. As for people complaining about employees being rude to them, they must
be the exception to the rule because I went out of my way to help my customers.
The Managers do understand if customers run into financial problems. I use to come up with solutions
to try and help them. What some of the customers are forgetting to say, in their complaints, is they constantly ignored
the phone calls or when they did answer the phones they were so busy cursing us out they didn't stop to listen to
the several options we had to offer. This Company is one of the easiest places to rent from.
If you cant afford the merchandise anymore they will pick it up at your request and it wont even mess up
your credit. Whenever you can afford to come back, they let you rent to purchase again with no questions asked about
why you couldn't afford it in the past.
Evidently the people complaining do not realize if you borrow from a Bank or even a finance company they look down
on you if your CREDIT isn't perfect, , , Aaron's does not do this to their customers.
If you find yourself in a bind, call your store manager first and ask about the options to get back on track. If you ask nicely instead of cursing him/her out, you will be amazed how they will go beyond the call of duty to help their customers with solutions.

I agree I am a AARONS SALE & LEASE employee It was a good place to work for well we were a franchise but recently we were sold to corporate and out of my 4 years there it never been a hell like this i started off as a P.t better known as -delivery driver, then c.s.r witch is customer service rep, then m.t -manger trainee, then, SM-sale manager, now I'm the cam-customer acct manger. they train us to no matter what get there money.There no excuse why a acct should come none -renewed, over come what ever adjectives the customer may have. I work from 8-12 then I'm off till 5 and work till 9 just to insure that we will catch people and collect their money. It's sucks they play the part like a man getting a women there a good guy once they have you were they want you the true person comes out. they'll never help you or cut you a brake .all the supposed extensions they give just prolongs your agreement . be care full with this company unless you do a 120 day same as cash and even then you over pay. I'm sorry i have to work here and do what i do .but its to support my family.

sorry to all Aaron's employee

last comment comes from a bull shiter you know you dont work there i can tell in what you wrote you dont know nothing about this company your some person probably on wellfare with no porpose in life so you bad mouth things you have know idea about to make your self better well here is a idea get off your but and get a job and stop lieing

Go to Rent a Center instead! We have been harrassed by John and some other guy at Boise Fairview location in ID. We were a week late and said we would come in that day to pay. They looked though our windows and knocked at our door extreamly loud pounding and pounding. My husband opened and said he would be in to pay today and not to knock on our door like that. The guy said "you are lucky you opened or I would have knocked your teeth out". Really?! That is absolutly crazy! We paid over 1000 ontime, and only have a couple hundred left to pay off, we always answer our phones and let them know when we will be in. He then said he will not accept our payment and we can consider it closed. He wannted the item back now. My husband laughed and went to shut the door and he put his foot ibn the door so it wouldn't close and said we needed to give it back now or he would call the police. My husband said go ahead and call, I'll be in to pay today. He said too bad we wont take your payment. After my husband finally got the door closed we got call after call saying give it back, or the cops would arrest us. I know my rights and I won;t be bullied by a stupid Arrons manager, or anyone for that matter. I got a call today and it was just a plain harrassment call from John and he said "I just made a police report sayign your husband threatened me, I can't wait till this all goes down in front of your house it will be hullariouse"! So now they are LIEING to the cops to make them do their dirty work! Well he's not goign to ruin my day, the truth will always come out!

I am renting from Aaron's an excellent laptop that I have 2 payments left to make, and after 10+ months of dealing with them, I have ALWAYS received great customer service (But I always pay on time, also... ;D). The only gripe I have is I went to make my January payment online, but they tell me I have to make final payments in the store?? I am currently out of town, and won't be back until after I have made my final payment, but I am sure the manager would make proper arrangements to finalize my account, but haven't called them yet to see, so stay tuned... lol

I did call Aaron's and explained my situation, and told the CSR that I'd like to pay off my balance, and she obliged with no problem, and even mailed my final ownership papers to me. NOW the only complaint I have is the quality of my Laptop (HP)... I got the "Blinking Lights Of Death" one day trying to turn it on, so ended up getting another laptop from Aaron's, but this time a Toshiba, which in my opinion is ALOT better for the over-priced laptops they have.
I have walked out of a couple of Aaron's stores due to poor customer service, but my only advice is to get a 'Feel' for the store and employees, and you should know if it's the right store to deal with. Hope this helps someone!

Aaron's is certainly not all it's "cracked up to be." I have certainly not been with the company long, so I am speaking for no other person but myself alone and my experiences thus far. I am an English teacher with a double major and a double minor in Creative Writing and Italian Language. I just needed a break from teaching. Education has been a bit of a train wreck over the last couple of years. (Both parents are teachers too--so I think I was just overloaded). So...Aaron's advertised for an MT position, for which I applied and was hired without delay. I don't mind working long hours if I need to--I have no family to support, but I don't have anyone to depend on either---it's just me, so I have to work without question.
However, the more I work with this company, the more I am realizing that there is too much micro-managing going on. There are too many people running the show and it's just all mass confusion. The original store I worked for was closed and merged with another store. I was promoted from MT to Sales Manager in less that two weeks because we lost the one that was hired previously.
I have to say the Sales Manager position is by far the most demanding and stressful job with Aaron's stores in general. I'm incredibly intelligent and learn things so quickly...but when you're "coached" on getting inventory scanned in two hours (after only doing it THREE times) and told you'll be written up if it's not done in that time the following week. It sounds absolutely ridiculous---does that sound crazy, or is it just me? I'm now in a store that is total chaos. Nobody knows where anything is. Nobody notifies the right people of any returns as they should, so the inventory is just a mess. I have spent the last two weeks during inventory running around looking for items for 8 or more hours and now I'm being told I'm a failure for not being fast enough? If I ask for help, all I get is attitude and the old "you have to learn so you find it yourself." Whenever I've asked others regarding inventory problems, they have informed me that the manager takes just as long. So WHAT IS THE BIG DEAL ABOUT THE TIMING ON INVENTORY AS LONG AS IT GETS DONE? This has placed so much unnecessary stress on me and it is so disturbing that I have no control over fixing it. I am not given the time to do so. So what do I do? I have always been a success at anything I undertake---and this inventory stuff (the time factor) is simply unreasonable. I'm in a new store and they don't keep anything where my last store did. I'm growing weary of never doing anything right and constantly being attacked for it. (Oh, not to mention getting chewed out for everything the CSR's and PT's do wrong.

Even though the new store has double the customers, I was told my 50 hours a week would be cut to 45 hours a week----WHAT? I have more to do than I did before. Do you want me to work for free? I DON'T THINK SO. I was informed that sales managers are only allotted 45 per week. My last store told me and promised me 50----so who's lying? I am budgeted for 45 hours now but I worked 58 hours last week and 52 this week---doesn't that say something about the volume of work in this store? Does anyone know the direct Aaron's complaint line information. I'd appreciate it if you'd share. Thank you! P.S. I am also highly disturbed about some of the business practices I've witnessed and the horrible management of the regional manager and regional CAM---it's just astounding!



Videos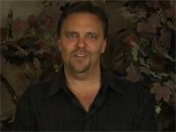 Latest Groups
Today's Mess-Up Photo