Share with Others
Recently Discussed Complaints
Consumer Tips & Tricks
Latest News & Stories
Latest Questions
AAA Life Insurance Company Complaints & Reviews - Awful, awful, awful

AA Life Insurance Company Contacts & Informations

AAA Life Insurance Company

Awful, awful, awful

Complaint Rating:

We lost our dad on 10 / 7 / 08, our mother filed a claim. Our mother passed on 10 / 30 / 08 one day before before the check arrived for our dad. Aaa stopped payment on the check. I told them we needed that money to bury our mother, and that i will sue them if we have to keep our mother out until they re - issue a check to the estate. So the manager who it took, several phone call to speak to. Told me that as soon as i could get my sibling to file for her benefits they would send the check. The check they sent was for her policy which we received on 11 / 07 / 08. She told me my father check would have to got to probate. Because my mother passed away, my sister and myself was given power of attorney over her affairs. I called the bank and told them she passed and if i could just sign the check with my and poa and deposit it they said yes. My parent filed bankruptcy and owed no one, did not own a home car paid off which i told them. So now we have to to go through probate and hire a attorney for nothing.

This does not make sense to me. So i ask why pay off for the person who was a rider on a policy and send the money for the policy holder to probate? If my mother would have passed away a week later then they would not have had to pay us for her policy. They refuse to give me the name of the manager boss or if they had a complaint department.

Comments
United States
Products & Services





Comments

Sort by: Date | Rating

I've been receiving a lot of communications from AAA and was considering this offer. But having read this complaint I opted not to get it. Thank you for this information. A lot of time I base my decision on comments, complaints such as these. You're site is valuable to consumers like me that needs to be more informed when making lifelong decisions.

I have receiving communication from AAA to apply for life insurance which I do not know if it's the best, good, bad or worst. Please advise, thanks

We are currently going through the same baloney with AAA.
They have stonwalled us on an annuity we've been trying to collect on from my wifes father.
They keep coming up with different reasons they haven't wired the money to our bank.
Today I call the Attorneys General in Michigan to file a complaint.
I've/we've had it.
I would never do business with this company.

I applied for a term policy with Mr. J. Tomlinson of AAA Life Insurance Co. a few months ago. I agreed to an in-home exam which took place several days later. A few weeks lated I received the results of the exam but no word on whether or not I had been approved. I waited several more weeks, and today I e-mailed Mr. Tomlinson with my request for information. I received a curt note back saying I had been denied and should have received notice of this fact. I found it almost comical when comparing his friendly attitude during the telephone call where my info was given to him and the dismissive nature of his reply to my request. I would not brand the entire company based on the unprofessional actions of just one representative...but I do suggest using caution.

I received the offer of term life insurance from AAA recently and glanced over the form out of curiosity. " NO MEDICAL EXAM", which means if you stretch the truth in any way when filling out the form they will not pay, or it will be greatly reduced. For example, "Nicotine User"--what is their definition of this? They gave no explanation. Snuff? Chew? Occasional cigar? Nicotine patch? Smoked for one year 40 years ago? OK, you will pay roughly 2 1/2 times as much. And then a "by the way": Rates go up every 5 years.

Then there is the fact that AAA takes a cut out of your payment, so it is likely you can get better coverage for less money elsewhere.
curley

There's an 800 number (included in the mailing) you can call if you don't understand the definitions or if you have any other questions. AAA Life's rate is extremely competitive. I doubt you'll find a better price for a "no medical exam" policy. Compare it to AARP's product from New York Life, for example.

If you're willing to undergo more underwriting, AAA Life has term policies with level premiums for up to 30 years, whole life and universal life policies. All of these products are very competitive.

My dad passed away 2 years ago. My mother is still disagreement with AAA. they will not pay out. Tomorrow is her court date and they offered half of what she is owed. they just do not want to give up the money. Very rude disrespectful and take advantage of people at their weakest points.

Well I was going to get AAA...thank God for the internet!!! I will NEVER get AAA Life Insurance and I will warn others.

AAA life insurance is a way to bilk older Americans out of their money and give false hope to needy families. they will deny your claim for any reason they can find and their lawyers know how to delay and deny claims and an attorney will not sue without a retainer. DO NOT BUY AAA LIFE INSURANCE THEY WILL NOT PAY WITH OUT A LAW SUIT!!! I know first hand. joem.fortitudemedia@gmail.com feel free to contact my email for any questions I DO NOT SELL INSURANCE I AM A WIDOWER WHO DIDNT GET PAID AND I AM LOOKING FOR OTHERS WHO HAVE BEEN DENIED FOR ANY REASON

It has always been said, "If it's so good... then everybody would want it or already have it." Come on folks... are we that gullable?

I agree and AAA and New York Life are both like this and sadly enough there are widowers that didn't have the appropriate money to bury their loved one and to go into further debt to do so.

To first complaint: You can't have power of attorney for a deceased person. Their will then becomes the controlling factor. And if your mother was like most people, she probably didn't have a will and her estate, including the life insurance proceeds, were subject to probate. As for the other comments here, people put themselves in these positions by not dealing with a company or an agent who specializes in life insurance. Sorry, life insurance isn't a welfare program, companies may not pay claims where there has been omission, deception, or when it is a graded policy. But if you insist on buying through the internet or from your car insurance company, this is where you can wind up.



Videos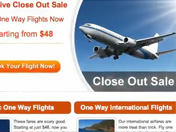 Latest Groups
Today's Mess-Up Photo