Treadmill Doctor Complaints & Reviews
Sort by: Date | Popularity
Treadmill Dr is actually 2 very large guys (fat) that claim that they test fitness equipment for their reviews. They do not, they take money from the manufacturers that have them visit their facility and take them out for a nice dinner (or two). They go to some of the shows and barely walk into some of the manufacturers booths and then claim that have tested their equipment for their so called best buys and reviews. Think about it, who would do a review for free and NO monetary gain. It's a business and they are making money off of the products they sell and for those that they...
I had ordered a motor belt for my treadmill from treadmill doctor. I recieved an email to confirm my order. after 2 1/2 weeks waiting and never hearing from them, I called. Waited on hold for a few minutes then spoke with someone about the order. She was very short and not very polite. She put me on hold for a few more minutes then told me they had sent me an email that said there was a problem with my order. I looked through email and found nothing. I also looked through the spam mail and also nothing. I told her I didn't have an email from them except for the comformation email. So she...
I bought a treadmill belt from treadmilldoctor. It did not fit properly. My mistake- so I had no problem with sending it back within the 30 days and paying the restocking fee as per their policy. However, when I followed their instructions for returning the item and called their customer service number for a RMA # that was required for all returns, I was on hold for an hour after going through an automated menu. I was never able to speak with a live person. After this, I emailed them. No response. So, I tried to send it back without the RMA#. It was sent back to me along with an email stating...
We recently ordered a treadmill walking deck replacement from treadmilldoctor.com and paid for expedited costs to ensure timely delivery (costs of $24+ for shipping). The part not only did not arrive for over two weeks, treadmill doctor was slow to inform and then chose to order from another company to send our deck to us. When it arrived (over two weeks later, and our credit card had been charged since day 1), the part not only was incorrect, it was damaged.The process to replace it was insanely difficult, requiring us to take pictures of the wrong part, and then they asked if we wanted a...
I SENT THE TREADMILL DOCTOR THE PARTS ON MY TREADMILL THAT MIGHT BE BAD, AND THEY HAVE NEVER EMAILED ME BACK AND WILL NOT SEND MY PARTS BACK TO ME. VERY UNPROFESSIONAL IN MY OPINION. DONT SEND THEM ANY PARTS YOU WANT TO GET BACK, CAUSE THEY WILL KEEP THEM!!!
Recently Discussed Complaints
Consumer Tips & Tricks
Worst rating
Subjects of Wide Speculation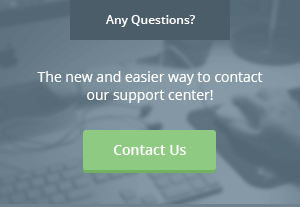 Latest News & Stories
Stay Away
Latest Questions
Videos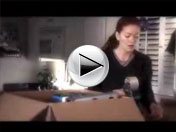 More Videos
Latest Groups
Today's Mess-Up Photo