Reelzhot.com Complaints & Reviews
Sort by: Date | Popularity
My credit card was charged y Reelzhot. I had never heard of this website and never used it. So I went to their website and found their phone number. So I contacted their customer support and explained the situation. Their rep asked my name and credit card number. I gave them my credit card number and my name. The rep told that they could not find my account. I said that I never had an account and that was the reason I called. He said that there it nothing he could do and disconnected. I called again and another rep said they could not help me without my credit card number and my name. After I...
Stay away from this site at all costs!!! They're sleazy, unscrupulous liars. It's all BS that your credit card won't be charged. That's a total lie. They even charge you to cancel the "free" membership. These scumbags should be shut down and put out of business. I hope everyone involved in this scam gets ripped off in the same way they rip others off.
The Reelzhot website offered free movies and free membership, but requested card as proof of identity. At no time was I clearly made aware that monthly charges would begin unless I took specific action to cancel my FREE membership. Unfortunately, I did not watch my charges closely enough and did not recognize the $50.45 monthly charges until after the second charge. Now I am out $100.90 and maybe watched one "free" movie.
The website offered free movies and free membership, but required a card number to verify identity. No where did they make it clear that monthly charges of $50.45 were to begin. I don't believe I even watched a movie at the site due to its poor interfaces. Unfortunately I did not notice it until after the second months charges I was scammed out of $100.90.
This is nothing more than outright fraud. I was merely browsing and came across the website for "reelzhot.com". Having read the blurb which mentions only a free website i filled in the necessary information and thought no more about it until i received my credit card bill today. Sure enough there was a debit of £33.30 from pw reelzhot.com. Not recognising the company. I checked on the net to find it was the free site i'd looked at the previous month. As i made no such standing order; i can only assume they have made the s/order without my knowledge. I will visit my bank, first thing...
I have only just brought a iPad & was trying out a FREE !!! movie, there has now been two payments taken from or my credit card & I have not seen one movie. I want to know HOW! this site works & HOW I use it. If the company does not answer my questions then I will have no choice but to cancel my credit card. How can I get in contact with this company please? Lynn Shord
There was no warning of membership fee until you see it on your credit card bill. (may be somewhere in the middle of small print). When you visit the site: guess what! the first FAQ and its answer is as pasted below: We don't have long-term contracts or signup fees, however, all charges are non-refundable. Simply cancel your membership and you will not be charged in the future.
They offer a free 5 day membership to watch movies immediately. First they do not have every movie that comes up on their search. Secondly, they automatically set you up for a $50 a month renewal after the 5 days and if you want to cancel before that $50 charge kicks in they charge $.95. They say they need the credit card number to set up the free account in case you rent a movie beyond the free time. What a crock.
Recently Discussed Complaints
Consumer Tips & Tricks
Worst rating
Subjects of Wide Speculation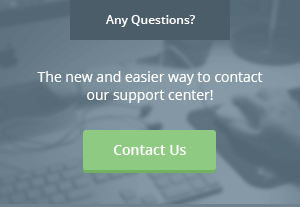 Latest News & Stories
Stay Away
Latest Questions
Latest Groups
Today's Mess-Up Photo