AANTV Complaints & Reviews
Sort by: Date | Popularity
I am registered to buy and have called 3 different times to bid, and the rep answer phones lie about product and offers. Was told about 78 pace Nascar Corvette was never even offered when I was sitting here looking at it and had been watching the bidding. Made offers for Gems then told too late when Gem had only been shown on screen less than 15 seconds I had been watching for 30 minutes the auctioneer said, 'this is my favorite Ruby, I'll take an offer", so I offered to start @ $100.00 phone rep sys, "um to late" I'm said what do you mean too late?" She said the satellite...
We bought a condo and we were scammed. We were told that we would have a 37.5% return rate on our investment and they lied. We lost money. Please don't buy anything from these people they are scammers.
BOUGHT SET OF THREE MORGAN DOLLARS 1878///8 TAIL FEATHER/7 TAIL FEATHER/7 OVER 8 TAILFEATHER 5 MONTHS AGO EVERYTIME I CALLED THEY SAID 1 TO 2 WEEKS-CALLED 4 TIMES GOT HUNG UP ON EVERYTIME WHAT A RIP OFF THEY CALLED ME TWICE AND TOLD ME TO HOLD FOR MANAGER AND THEN WOULD HANG UP 1 TO 2 WEEKS HAS BEEN 5 MONTHS-NO COIN YET ALSO BOUGHT 2 ROLEX STYLE RINGS / RUBY FELL OUT OF ONE AND THE OTHER TURNED BLACK THEY DON'TDO WHAT THEY SAY AND AFTER THEY GET THEIR MONEY THEY DON'T GIVE A DAMN ABOUT THEIR CUSTOMERS !!!
Recently Discussed Complaints
Worst rating
Subjects of Wide Speculation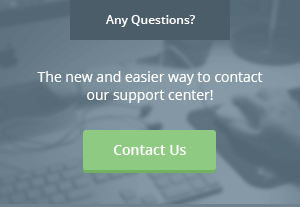 Latest News & Stories
Stay Away
Latest Questions
Latest Groups
Today's Mess-Up Photo